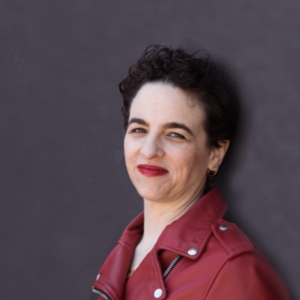 Alexandra Samuel, PhD. joins me for a conversation about strategies and techniques for networking when you can't actually meet people in person, like right now during this continuing Covid Pandemic.  Alex and I actually met in person at a conference over 15 years ago, and have only seen each other in person at conferences or when we've been in the same city in the years since. Our relationship has been made possible by social media, so it is fitting that she is the author of, Work Smarter With Social Media from the Harvard Business Review Press. Alex is a regular contributor to the Harvard Business Review, The Wall Street Journal and JSTOR where I have followed her writing about the internet, technology and the way we live and work.
During our conversation, which was originally inspired by a piece she wrote for the Wall Street Journal, How To Network When You Can't Meet Up With People, we talked about that of course, but also the importance of authenticity and vulnerability in building strong connections, digital wellbeing (even a little digital parenting) and strategies for not letting email sap all your energy.
You can find some of Alex's recommended articles for getting through the pandemic lockdown on her website, AlexandraSamuel.com and you can follow her on Twitter @awsamuel. Alex is the co-author of the forthcoming book, Remote, Inc: How to Thrive at Work… Wherever You Are, out in April 2021.